Square Leg Dining Table option
$

1,550.00 On Sale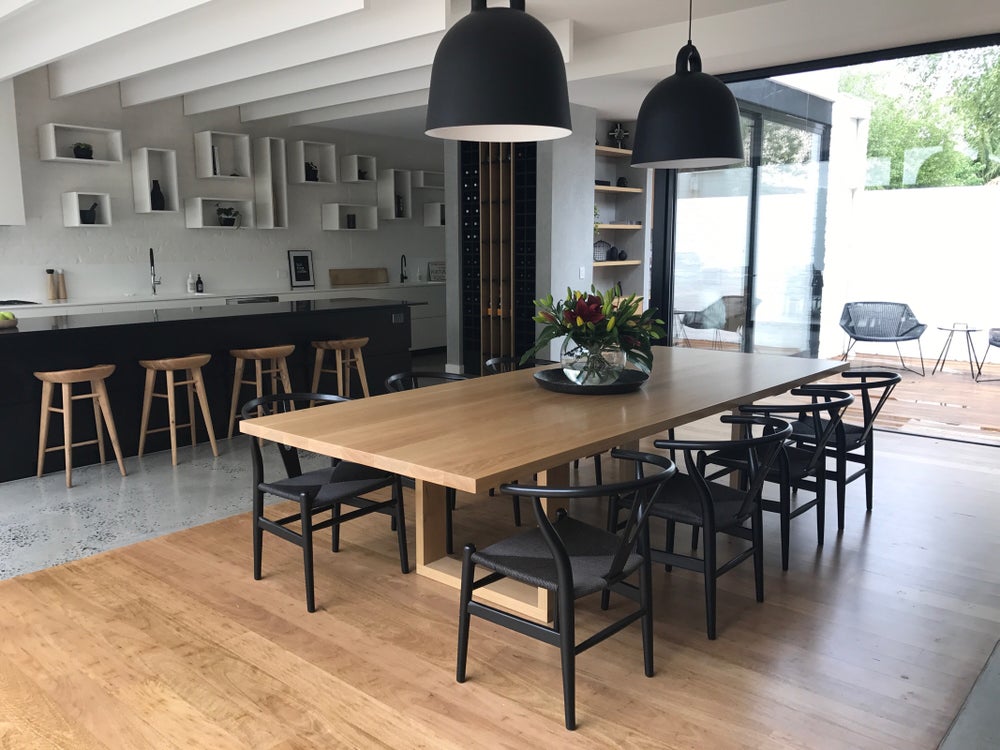 This leg design can be used on any of our dining tables. Square Leg Table prices are the same as our other timber leg tables.
Our tables are handmade to order so they may take between 7-10 weeks for dispatch and delivery. Please contact us for current lead times.
A deposit of $500 is required to secure a table. When placing the order please enter the details of your table in the comments section. This includes the size of your table and the price we quoted you for shipping. The balance is due before delivery.
Joined Top w Square Legs
1.8m L x 980mm W - $1550
2.1m L x 980mm W - $1700
2.4m L x 980mm W - $1950
2.4m L x 1260mm W - $2250
2.7m L x 980mm W - $2200
2.7m L x 1260mm W - $2450
3m L x 980mm W - $2500
3m L x 1260mm W - $2800
Plank Table w Square Legs
1.8m L x 970mm W (4 planks) - $1650
2.1m L x 970mm W (4 planks) - $1800
2.4m L x 970mm W (4 planks) - $2050
2.4m L x 1215mm W (5 planks) - $2350
2.7m L x 970mm W (4 planks) - $2300
2.7m L x 1215mm W (5 planks) - $2550
3m L x 970mm W (4 planks)- $2450
3m L x 1215mm W (5 planks)- $2900
Share